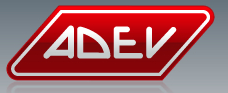 Product Introduction
The 8869 infrared analyzer allows a selective and extremely accurate measure of every gas with infrared absorption spectrum. The analyser can perform up to 3 IR components measure.
The 8869 is an high accuracy analyzer (class of accuracy better than 1%). For this reason the inner sensing unit is temperature controlled in order to be completely insensitive to ambient temperature variations.
The model 8863 is specifically designed for continuous measurements in the most heavy duty applications.
Product Application
Iron and steel industry
Biogas and landfill gas
Heat treatments (furnace atmosphere, carburizing, nitriding)
Blast furnaces and combustion processes
Special application for H2O measurement in high concentration and at high temperature
Gas production industry (gas purity)
Sulphuric acid production
in general, selective measurement of every gas with infrared absorption spectrum
Benefits
Up to 3 IR components measureable
Accuracy better than 1% of full scale
Unique source-emission control allows up to 20%windows fouling without effect on accuracy.
Precision optical filters minimize effects of background gases
No choppers or other moving parts
Fast response time and excellent stability thanks to single beam source and elimination of gas filled cells
Diagnostics, radiation losses from the IR source and temperature control.
Parts contacted by gas in selected materials to resist the attack of aggressive substances
Very easy maintenance thanks to modular construction
IP65 protection
Versions for safe area or in Explosion-Proof housing for hazardous area Zone 1 / Zone 21
Powerful microprocessor based control unit